Introduction
---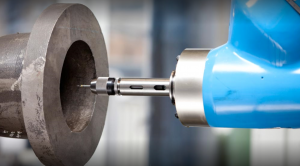 Fapmo Ltd is located in Outreau North of FRANCE. Fapmo designs, manufactures and markets since 1923, centrifugal pumps for clear and slurry liquids geared towards varying industrial sectors.
Today, thanks to their technical know-how and constant collaboration with its customers all over the world, FAPMO is able to guarantee high technical assistance with each project submitted.
With a wealth of experience behind them, FAPMO is capable of adapting to all requirements and constraints and submit to its customers appropriate technical solutions.
Backed by a solid reputation, FAPMO exercises its competence in a number of varied industrial sectors such as the Navy, Power, Sea Water Desalination, Sugar refineries, the Steel industry, Mining, Ore processing, the Chemical industry and so on … this at the four corners of the planet.
Organisation
---
Fapmo is organised in different departments :
Direction
Modeling, Manufacturing & Logistic
Design
Quality
Purchasing
Sales & projects
Spare parts and sales administration
Qualification & Test
Services
Some figures
---
in 2017, Fapmo turnover and sales areas are :
Approximatively 10% of its turnover is composed of co-conception programs with its Customers and with its own R&D.